Late-night eats call for those foods that hit all these crave-worthy notes: crunchy, salty, fatty, tangy, bright. These are the flavours and sensations the judges were looking for in the seventh episode of Top Chef Canada: All-Stars where the chefs had to create their ultimate late night eat.
Dennis Tay felt panic as the judges approached his station, but he was needlessly worried; they loved his Fried Shrimps with Singapore Chili Sauce and Green Garlic-Butter Rice Noodles and he was in the top four for the challenge. (Resident Judge Mijune Pak was literally dancing as she ate the dish; there's fewer compliments higher than that.)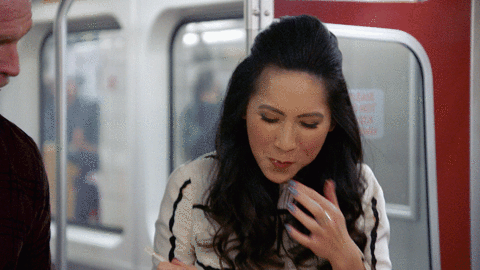 Inspired by his own cravings after service for noodles and fried seafood, Dennis created a dish that combined those with his love of Asian flavours.
Since we can't have Dennis whipping up fried shrimp with a Singapore Chili Sauce for us at home, the next best thing is to make chili sauce ourselves.
Typically used in combination with crab or as a condiment for Hainanese Chicken, this spicy sauce combines the hot, sour, sweet and salty flavours that Southeast Asia is known for. The key is in the balance. Yes, it should be delightfully spicy – it is a chili sauce, after all – but not to the point it overpowers the tang of lime and vinegar, the heat of the ginger and the garlic flavour. Tasting it to get all those flavours in equilibrium is essential.
While spicy heat is key, I've called for juicy, long red chilies here for spiciness that doesn't completely suppress the other flavours. To really spike the spice, either leave in the seeds or consider throwing in a bird's eye chili or two.
Singapore Chili Sauce
Prep Time: 5 minutes
Cooking Time: 20 minutes
Serves: Makes about 1 cup
Ingredients:
4 long, red chilies
3/4-inch piece of ginger, about as thick as a thumb
3 cloves garlic
2 tabelspoons rice wine vinegar
2 teaspoons lime juice
splash sesame oil
1 teaspoon sugar
1 teaspoon salt
2 to 4 tablespoons chicken stock, hot
Directions:
1. Chop off the chili stems, slice in half lengthwise and remove the ribs and seeds.
2. Peel and roughly chop the ginger and garlic.
3. To a food processor, add the chilies, ginger and garlic and blitz a few times before adding the vinegar, lime juice, sesame oil, salt and sugar. Puree thoroughly.
4. Depending on how thin of a sauce you want, add a few tablespoons of the hot chicken stock. Puree the sauce again.
5. Check the seasonings, adding more salt, sugar, lime or vinegar if needed.
6. This sauce will keep for several days in the fridge.